Introduction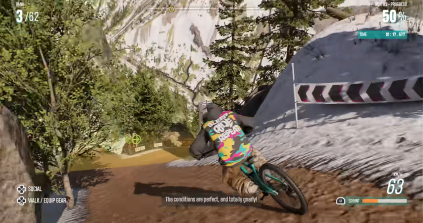 Following the success of Steep in 2016, Ubisoft Annecy has constructed what it thinks to be the ideal destination for extreme sports aficionados. Riders Republic is their next sports game for the PS4, PS5, Xbox One, Xbox Series X|S, and PC. Up to 64 players compete in a variety of outdoor sporting disciplines such as snowboarding, skiing, mountain biking, and wingsuit flying.
It takes place in a seamless open world made up of seven diverse locales ranging from snowy mountain summits to rugged canyons. Each one is inspired by real-world national parks such as Mammoth Mountain and Yosemite Valley. And, while inexperienced players may be scared by the sheer scope of everything on exhibit in the game, they have nothing to worry about if they follow these pro tips and methods.
Find All The Relics Early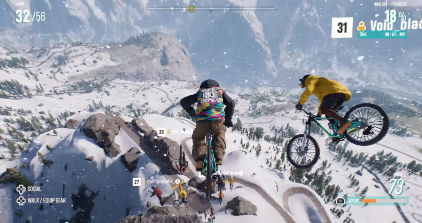 After completing the tutorial, one of the first things players should strive to do is find all of the relics dispersed about the map. There are a total of 11 of them, and discovering them will reward you with better gear.
This is especially critical early in the game, when players haven't accumulated much gear and the few pieces they do have are of very low level. The gear you obtain will help you win most early races, so this is a good starting point for new riders. And if they need help finding such relics, they can count on us.
Complete Daily Contracts For Expert Gear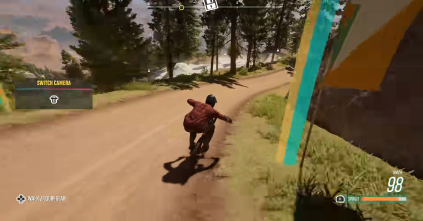 The daily contracts are another item that new players should keep a look out for. Every day, gamers in Rider's Republic are provided with a new round of contracts from sponsors. Completing these may give you a chance to get some early expert-level gear.
Players are given the option of up to three sponsors, but you should look for those that provide expert gear at Rank 1. Once completed, the gear will be added to your inventory, and wearing it will make subsequent races easier to complete. Complete as many daily contracts as you can, and you'll have all the gear you need in no time.
Practice To Get Ahead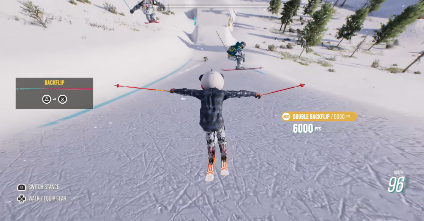 Winning in Riders Republic is all on amassing as many points as possible during events, which you achieve by performing certain stunts flawlessly. As a result, new players should try to take some time away from the chaos to perfect their skills.
Fortunately, there are various options for them to choose from throughout the game. There are many playgrounds, parks, and arenas scattered throughout the map where players can practice their abilities without the extra strain of being in the center of an event. Use these locations to learn how to perform various tricks as well as the fundamentals of your favorite events.
Use Manual Landing To Gain More Points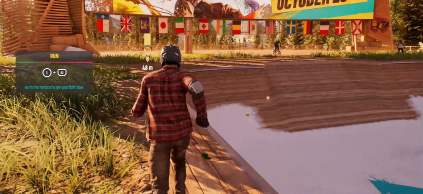 And, since we're on the subject of practice, one skill that players should learn early on is how to land perfectly. By default, Riders Republic has an auto-landing mechanism to ensure that newcomers do not have to worry about this while performing stunts.
The difficulty with this is that it limits their ability to perform some of the game's wilder and more complicated feats, and more points are awarded for such actions. So, the sooner you learn how to manually land your moves, the sooner you can start racking up those additional points by utilizing the increased freedom that comes with going manual.
Level Up Faster With Higher Difficulty Levels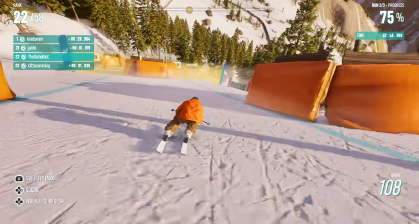 In Riders Republic, you must gain experience points by completing events in order to advance in rank and level. Each tournament has three difficulty levels from which players can choose: pro, expert, and elite.
Completing more challenging events gives you more experience. For first place in a pro tournament, you gain an extra 500 points, while expert and elite events give you 650 and 1200 points, respectively. Leveling up also grants you more gear, cash, and events, so try increasing the difficulty once you've mastered the basics for even better benefits.
Avoid Other Racers
If Fall Guys has taught us anything, it's to avoid following the mob as much as possible. Most mass races in Riders Republic begin the same way, with everyone huddled together, trying to break ahead. However, more often than not, several of them end up wiping out as a result of multiple collisions.
Crashing early in a race is the worst thing that can happen. You'll end up spending the most of your time catching up, which could have been prevented with a bit more prudence. So, the next time you're inclined to muscle your way ahead at the start, consider stepping back a little and allow the rest of the group take each other out via impatience.