Introduction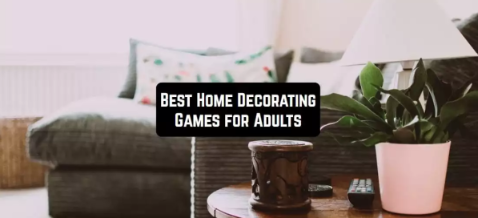 Have you ever wished to build your own house? Or do you want to work as an interior designer? Are you seeking for design ideas for a project? If you answered yes to any of these questions, then these decorating games are perfect for you.
Most individuals would like to decorate their homes, but real-life items might be prohibitively pricey at times. Fortunately, there are many virtual techniques to continue doing so, and one of them is home decorating games.
Design Home
Design Home is a free home decorating game in which you can design rooms and build houses in a manner similar to The Sims.
When you play this game, you will quickly become immersed in it and realize how much fun and relaxation it is to choose the pattern of the walls and the dining tables. The same as in other comparable games. The more you play, the more items you can earn or purchase.
As a result, there are thousands of vases, paintings, mirrors, and antique chairs to choose from, allowing all of your plans to come to life.
In addition, other players can rate your designs and award you stars. As a result, if you have a large number of objects to choose from, your design is more likely to receive 4 or 5 stars. Those stars not only make you feel better, but they also award you with a piece of furniture based on how many stars you acquire.
Furthermore, if you achieve five stars, you will receive diamonds for future purchases. As you can see, this game is extremely popular, with over 40 million users. You can also post images of your designs on social media platforms such as Facebook.
When you play this game, you will receive up to five new challenges, each with a different theme, such as constructing a modern-style living room for this actual New York loft.
As a result, if you've never played a game like this before, you'll spend a couple of hours falling into this brilliant game. When you do, though, this game may serve as a terrific source of inspiration for your real-life decorations.
Aside from that, the game isn't fully free, therefore you'll need to spend some money on diamonds. To summarize, Design House is a fantastic home decorating game that allows you to discover your personal style and then make it a reality in your life. Try out this software; it's really worth it.
Redecor – Home Design Game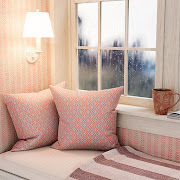 You should absolutely try Redecor if you want to develop your design talents. The application enables users to do outstanding daily design chores and work with a variety of styles.
When you initially launch the app, you will be prompted to enable a number of permissions. Then, press the Enter key to begin the design process.
To colorize an item, simply click on it and choose a suitable design. When you're finished, click the Submit button. Finally, you will receive your incentives.
Redecor functions as a social networking site. Once you've downloaded the app, it will establish an account for you.
At the bottom of the screen, there are different areas designed for specific purposes, such as collections, challenges, the homepage, and so on.
Users can complete daily tasks, thus here are a few examples:
• Make use of the Bauhaus Season Pass Art in a variety of designs.
• Cast your vote for 5 designs.
• Change the name on your profile • Complete 1 due challenge
You will get paid once all of the tasks are completed. You can use these prizes to purchase new embellishments for your creations.
The software includes a wide range of design possibilities, allowing you to experiment with both conventional and modern styles. The design of the apps is quite basic, as there are no unnecessary functions.
If you wish to be inspired by great designs, we recommend that you go to the developer's website.
Overall, Redecor is an essential tool for all designers, architects, and anybody interested in interior design.
The Sims Freeplay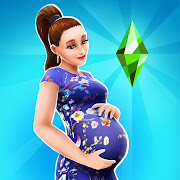 There's no way you haven't heard of or played at least one game in The Sims franchise. So it's basically the same as The Sims, but it's free and available on your smartphone. Doesn't it sound like a dream?
To be clear, designing your dream house has always been the most enjoyable aspect of The Sims. It's always fun to find the ideal wallpaper and furnishings for all of your Sims. If you feel the same way, The Sims Freeplay is a must-have.
When it comes to the design of this game, it is outstanding. You can point your camera wherever you want and zoom in on whatever you need. Everything feels simple and natural, allowing you to design your dream home and arrange furnishings in ease. In addition, just as in real life, you'll need money to buy furniture.
As a result, you can make your Sim earn simoleons (game money) by going to work or selling something. Another option to generate money is to acquire lifestyle points and use them to buy furniture and houses.
As you can think, the level of personalization available here is astounding. The Sims FreePlay has so much fun and diversity in everything that can be personalized that you could easily spend hours creating the room or selecting an outfit for your Sim.
Home Design Makeover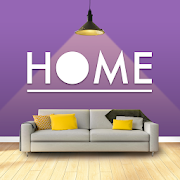 House Design Makeover is a fun home decorating game that lets you pretend to be a professional interior designer. You will have one task in this game: to turn your client's old room into something he will be impressed with.
As you build the fame, you must create the living room for a client named Rachel. After completing this work, you will be assigned a new client, and the process will be repeated.
When you have a new client, you should start by creating a blueprint that will serve as your foundation for customizing the area. Furthermore, each client will have a specific objective for you, such as the preferred style.
Dream House Craft: Sim Design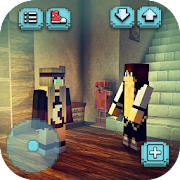 Dream House Craft: Sim Design is a home decorating game that has a Minecraft feel to it. You can use a number of tools to build buildings and decorate rooms in this game.
You will be able to design your own house utilizing a variety of equipment and furniture while playing this game. The Dream House Craft: Sim Design game allows you to decorate an infinite number of houses and rooms.
You will need to build your first house as soon as you launch the program. The selection of the blocks is the first step in the procedure. There are several previously locked things that you will be able to unlock as you level up.
In addition, the game gives you access to a wide range of crafting tools that you may use to decorate your home. You can also modify your character's outfits if you like, thus there are some clothing pieces available. The game also provides you with a full perspective so that you can fully understand how your character appears.
In terms of gameplay, it is really well-designed and user-friendly. It offers simple controls, allowing you to construct the home of your dreams in comfort. You can also be creative with the thousands of various tools at your disposal.
To summarize, Dream House Craft – Sim Design is a fantastic home decorating game with a plethora of tools and features to experiment with. So, if you want a game that allows you to construct your own home, this is the one for you.
Castaway Home Designer
Castaway Home Designer is a home decorating game in which you play as both the mayor of a tropical island and the designer of all the people.
In order to gain diamonds, you must embellish the houses in this game. There are numerous tools to pick from, allowing you to be as creative as you like. You will be able to personalize thousands of items of furniture as well as millions of wall patterns.
There are also some previously restricted items that will become available as you level up. Because your goal is basically to build your client's dream house, you must listen to what they enjoy when creating a design. You'll have a better chance of getting a lot of diamonds this way.
When it comes to the game's UI, Castaway Home Designer is a veritable colorful paradise. Because the game is incredibly bright, your mood will improve as you play. The images are very lovely and accurately depict the ambience of a tropical island.
In addition, each house on the island will have its own set of quests to complete and rooms to decorate. The game will occasionally tell you how many pieces of furniture you'll need to place and move in each residence.
To summarize, the Castaway Home Designer game provides everything you might desire in a decorating game: stunning graphics and a wide range of tools. If this seems appealing to you, download this app right away and have a good time.